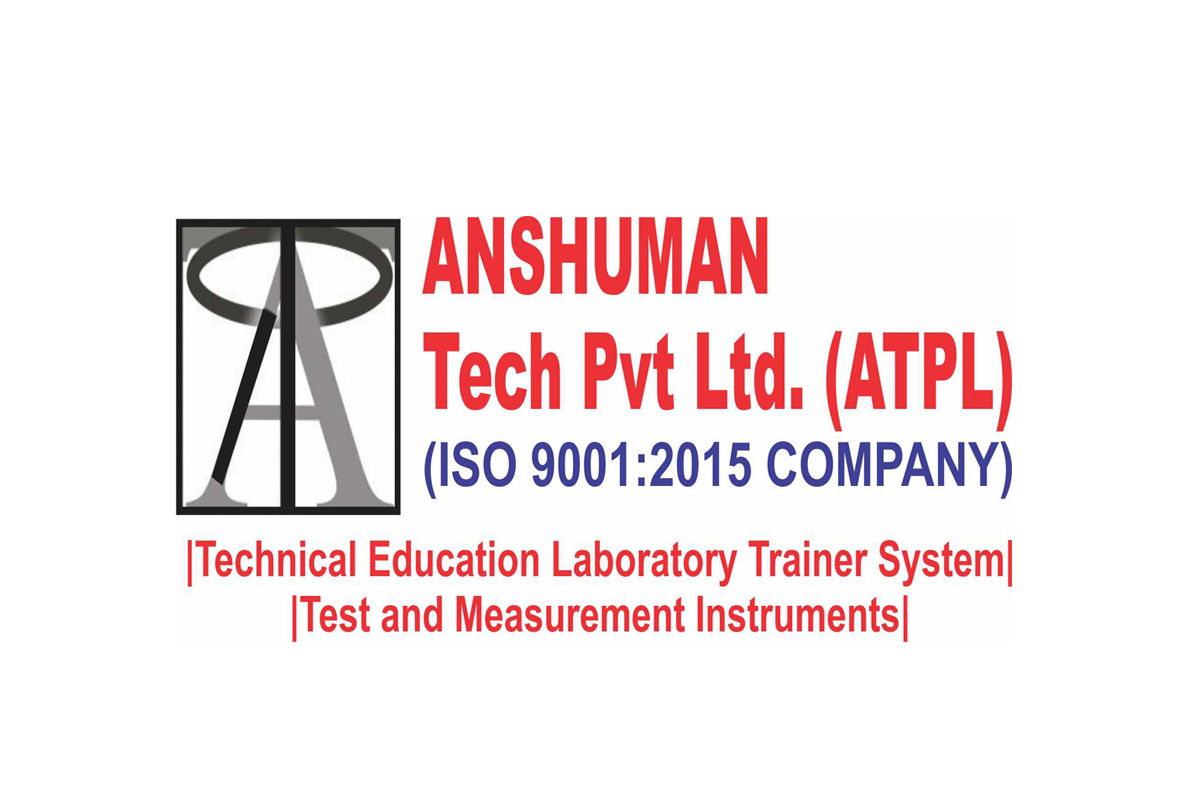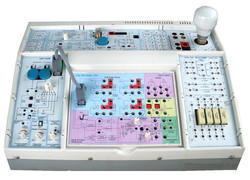 Welcome to Anshuman's Technical Catalog !
Having entered in business since 1985, Anshuman has built a solid reputation since
2000 for manufacturing & marketing technical Laboratory Training Kits & equipment
used in Engineering Colleges, Polytechniques, Vocational Schools, etc. ATPL has a
selection of 200 plus training systems in its portfolio which are sold through countrywide
and worldwide network of dealers. With customers throughout the world, ATPL is
regarded as premier supplier of reliable, high quality and competitively priced Training
Systems.
ATPL Covers the following ever expanding disciplines
l Electrical l Electronics l Control & Instrumentation l Process Control l
Mechatronics l Power Electronics l Electrical Power l Building Management l
l Mechanical l Telecommunications l Test and Measurement l Alternate Energy l
Learning Software Solutions l Bio-Medical l
Exports
The Company lays special emphasis on export of its products all over the world, hence
has a correct knowhow of presenting, packaging a product and its instruction manual in
a worldwide accepted standard :namely, Student Workbook & Instructor Guide.
Company regularly exports to Dubai, Saudi Arabia, Oman, Iraq, Egypt, Jorden, Greece,
Palestine, Iran, Bahrain, Sudan, Tunisia, Nigeria, Kenya, Tanzania, South Africa, Bolivia, Dominic Republic, Nepal, Bhutan, Pakistan, Srilanka, Bangla
Desh, Myanmar, Malaysia, Singapore, Yemen, Mongolia, Mauritius, Thailand, Vietnam, Poland, U.S.A., U.K. Company maintains 2 websites to support
clients worldwide including Portugese/Spanish languages, to improve strike rate by clients & continual online presence through Whats app / Skype /
GTalk / etc. for quick response.
R & D and Quality Assurance
Our R & D Engineers work in close contact with clients to produce user friendly products and manuals providing
a fulfilling teaching & learning experience. Students can complete their assignments in a single laboratory
session. Anshuman operates a continual product improvement process through ISO procedures and customer
feedback to ensure that our equipment stays ahead of the competition and meets customer needs. Our product
specifications are reviewed in line with worldwide curricula to comply varied syllabus requirements and hence
regularly updated and new products developed. Quality production is ensured using structured step-by-step
processes and documentation at every level in line with ISO 9001 requirements.
After Sales Service
Company responds to customer needs quickly and considers after sales service equally important to establish a
culture of customer confidence. Anshuman has established long term relationships with its clients. To expedite
your order or to get any particular service, please send us an e-mail, SMS or WhatsApp with product details and
your contact address along with mobile / landline numbers. Our Service Engineers will respond to you quickly
through e-mail or phone or WhatsApp/ Skype/GTalk. We also provide an installation, commissioning and
training service or provide you video demo or animation CD's. for any customers who require assistance.
Quality policy : The management and the staff of ANSHUMAN TECH PVT. LTD. is committed to provide
Educational training instrument and test measurement products and services on par with international
standards with an emphasis on cost effectiveness, customer satisfaction and market coverage with emphasis
on Exports in hard currencies. It is our endeavor to create a culture of total quality where continuous
improvement of our products by increasing involvement of people through customer oriented, flexible,
multiple job functions with emphasis on cost consciousness becomes a way of life. (Review of the time of
Catalog making)
Vision is to become top didactic training solution provider from India by providing excellent training product solutions and after-sales service to ensure
customers' satisfaction by continuous updating of products, new models and related services.
Mission is to develop cost effective; student yet safe and sturdy, attractive/elegant friendly training systems for technical laboratory work by teachers,
academicians & students with excellent manuals